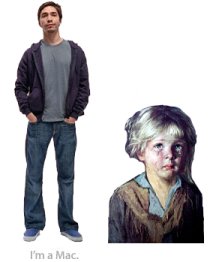 Apparently the story is two years old, but having enough of a surge in recent popularity to make Wait Wait Don't Tell Me last Saturday. It sure gave me a happy holiday smirk.
1 Comments
By John Cowan on December 28, 2007 10:19 PM
The charming part of the story you linked to is the "I'm sure Steve Jobs didn't know", which reminds me irresistibly of "If only the Tsar knew of our plight!" from Fiddler on the Roof.