According to a highly specialized hardware device.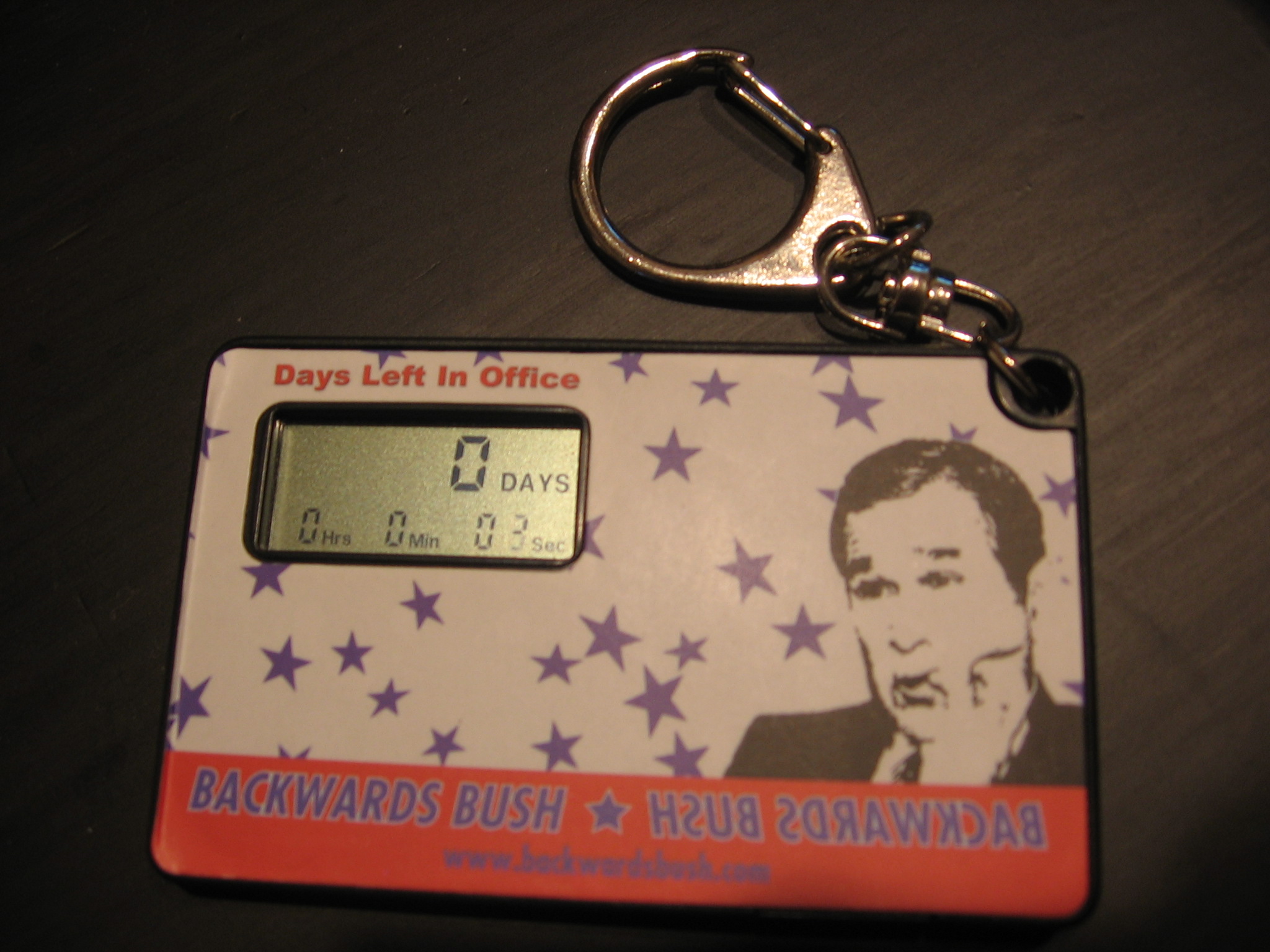 2 Comments
By Prateek on January 20, 2009 1:59 AM
ROFL.. =)
By Timothy Horrigan on January 20, 2009 10:38 AM
Actually Bush II's term doesn't run out till exactly noon DC time.
In 1989, as they usually do, the incoming Vice President (Dan Quayle) took his oath of office about 5 minutes before noon, and then they had about 10 minutes of music and pomp and circumstance before the incoming President (Bush I) actually took his oath. During that interim, President Reagan fell asleep— not for good, it was just a little mini-nap. I was wondering what would happen if Reagan died before Bush took the oath… might Quayle become President. At that moment, the anchorperson (probably Tom Brokaw, but maybe Peter Jennings or his CBS counterpart) took the mike to assure us that Bush automatically became President at the stroke of noon, regardless of whether or not he had been sworn in yet.